Amazon Prime is often said to be one of the greatest customer loyalty tools in the business world. But it is a lot more than that; effectively becoming the third pillar that supports the Amazon machine (the other two being e-commerce and AWS).
What makes Prime so critical and how did the idea come up?
Before answering this, a simple thought experiment to estimate the 'true value' of Amazon Prime from a customer's standpoint by unbundling all components and imputing a value to each by looking at competitors' pricing.
Unbundling Amazon Prime
Prime was launched in 2005 at $79/year ($7.99 for a monthly subscription) and its price was increased to $99/year ($9.99/month) in 2014.
There was another price hike in 2018 and Prime is now available for $119/year ($12.99/month). (Note: USA prices)
Below, I have listed some of the major Prime components. Then, looking at competitors, I have tried to estimate the value of each Prime component depending on whether Amazon's value proposition is lower or higher than the competitors.
As can be seen, the sum of the parts comes to $575 per annum (~5x of annual subscription cost). This is without considering several other Prime benefits like Twitch, Amazon Photos, Amazon Dash, Prime Early Access, Amazon Elements access, and supplemental memberships like Amazon Channels, Amazon Prime Rewards, etc.
"We want Prime to be such a good value, you'd be irresponsible not to be a member."

– Jeff Bezos
We now move on to how the idea for Prime came about; and how Amazon is benefitting from it
The origins of Prime
During its early years, as Amazon branched out into product categories other than books and DVDs, it was very keen to identify what could put a ceiling on its growth. Amazon introduced a pop-up survey that would appear right after placing an order. It had just one question, asking the customers why they didn't shop more on Amazon. For others, the company conducted a market research survey asking why they didn't shop on Amazon.
Both of these exercises led to the same answer – "Shipping fees".
Amazon realized that people hate paying for shipping. To address this, Amazon started showing in the checkout process how much customers were saving (vis-à-vis conventional retail) even after paying the shipping fees. However, Amazon quickly noticed that people did not care for this kind of calculation. Amazon then started a 'Super Saver Shipping' program – if customers place an order of $25 or more of qualified items, there would be free shipping. However, this led to another problem. The customer began to reduce their shopping frequency; they waited till they had enough items to order to qualify for the free shipping. Reduced engagement with customers and slower cash conversion cycles were clearly not going to help Amazon.
This is when Amazon Prime came into existence. A subscription program that lets customers pre-pay (a fixed amount) for the one thing which they never wanted to pay for – shipping fees.
For an upfront payment of $79, Amazon offered 'free' two-day delivery on their orders. At that time, Amazon used to charge customers $9.48 for two-day delivery, hence if a customer placed just nine orders in a year, Prime would pay for itself.
In the unveiling announcement, Bezos said, "We expect Prime to be expensive for Amazon.com in the short term. In the long term, we hope to earn even more of your business, which will make it good for us too."
Golden handcuffs
Prime has effectively exploited sunk cost fallacy.
"Once you become a Prime member, your human nature takes over. You want to leverage your $79 as much as possible. Not only do you buy more, but you buy in a broader set of categories. You discover all the selections we have, that you otherwise wouldn't have thought to look to Amazon for."

– Robbie Schwietzer, Former VP of Amazon Prime
As per a Fortune article published in 2017, Amazon Prime customers spend about $1,300 a year, nearly twice the amount that non-Prime customers pay.
Further, Prime customers' purchasing volume is increasing (from 22.7 purchases annually in 2015 to 24 annual purchases in 2018) while purchasing volume for Amazon non-Prime customers is decreasing (from 14.2 times annually in 2015 to 13.2 times annually today).
Following more than a decade of significant investments and innovations since its launch, Prime has expanded well beyond two-day shipping into a physical-retail-digital media hybrid program. Prime's benefits in addition to free shipping are driving adoption and improving retention.
Once the many services are being used, it is much harder for the customer to leave the services again. For example, Amazon has stated that customers who use video service in their free Prime trial period show higher conversion rates than those who do not use this part of the service. So the many built-in services help both in terms of new sales, conversion and retention.
In Jan 2020, Amazon announced that it has more than 150 million Prime members across the world.
Prime as a sustainable competitive advantage
Amazon has long pursued a focused strategy in retail – superior cost and superior selection. But it is difficult to build a moat just around these two parameters – other retailers can do the same.
However, with Prime, Amazon has created a powerful moat as it feeds into its scale. E-commerce distribution is fixed-cost heavy and hence can benefit tremendously from economies of scale.
Prime is a 'scale moat' for Amazon since it is almost impossible for competitors to match it from a logistics and economic standpoint. Prime increased order values and order frequency, enabling Amazon to invest more in logistics, thereby enabling it to lower the cost of delivery per order, which in turn increases sales, even more, effectively creating a strong positive feedback loop.
What are the metrics that traditional retailers care about the most? Frequency of orders, the magnitude of orders, and higher engagement feeding into higher customer lifetime value. Amazon Prime manages to tick all the boxes.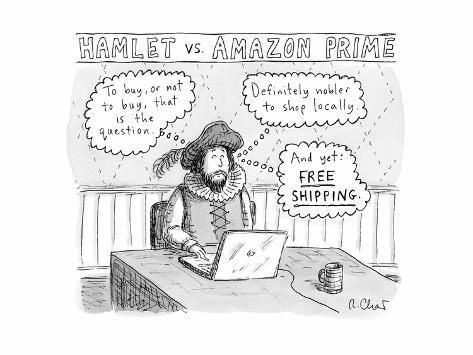 This article has been originally published here by Mr. Arpit Lahoty. It has been re-published with the permission of the original author here. Mr. Lahoty has interesting reads under his blog Marginal Futility which can be accessed here.
---
Subscribe to my newsletter here. It goes out once a month.
The first time I read about Amazon and tried understanding their entire business model was in 2011 when I was in first year of college. Clearly, a lot has changed after that.
If you wish to know the journey about Amazon, 'The Everything Store' is the book for you.
Here's an interesting anecdote from the book –
Jeff Bezos was an analyst at DE Shaw on Wall Street. He went on to start Amazon and told his parents about the idea.
This is what his parents had to say:
What do you mean you want to sell books over the Internet?

Do it on the weekends if you have to, DO NOT leave your job!

Jeff's parents when he first pitched them about amazon.in!
I know what you're thinking. I should head over to amazon.in
right now!
If you wish to get me ☕ or a 🍺 you can click here.
Get the latest post alerts directly on your WhatsApp and Telegram. Click on your preferred app name.