Reliance Industries Limited (RIL), the Company owned by Mr. Mukesh Ambani can no longer be called an oil company. At the risk of sounding atrociously ambitious, I look at it as the Berkshire Hathaway of India.
What is Conglomerate Discount?
Well, it is basically a concept whereby a sum of parts is valued less than the individual parts in isolation, a situation where 2+2 does not add up to be 4. It is either 3 or 3.5 based on the specific entity we are valuing.
Investment Rationale
While you are making your investment in a company, think of the stock market as a pool of startups trying to get a share of your hard earned money and think of yourself as a big shot Venture Capitalist, maybe the MD of Sequioa. There are only two things you would see if you were making the investment:
What is the future prospect of the Company?
How financially sound the company is?
RIL currently has interests in Oil exploration and refining, Fuel Retail, Media, Retail, Telecommunication and is now tying it's shoes to get into e-commerce. The company also has plans to get into infrastructure (construction of smart cities and pod taxis).
While a lot of discussion has happened on it's capabilities in oil exploration and petrochemicals, my focus will be on the huge value lying unlocked within the company in its retail business.
The Reliance DNA
Before getting into the focus on Retail and Data play of RIL and how they have managed to make a pivot for the next decade or probably the next century. let's take a moment to acknowledge their history.
This history is important to summarize the RIL playbook.
Retail Play
A simple reading of RIL's Annual Report will tell you something probably most of you would not be aware of. The company has exclusive brand partnerships in Retail with the following brands, apart from it's own household names of Digital, Fresh, Footprint etc.
Surprised?
In fact it's now being reported that Reliance Brands, the subsidiary which holds the right to these brands, has been told to stop supplying inventory to third parties, so it can exclusively sell those products on its own platform.
Mobile Data
Back in 2014–15, when the use of data in the country was just picking up and we were expecting 4G to be the next big thing, I remember paying 198 for 2 GB of data for 30 days.
Suddenly, after Jio a sight like this is not rare to find.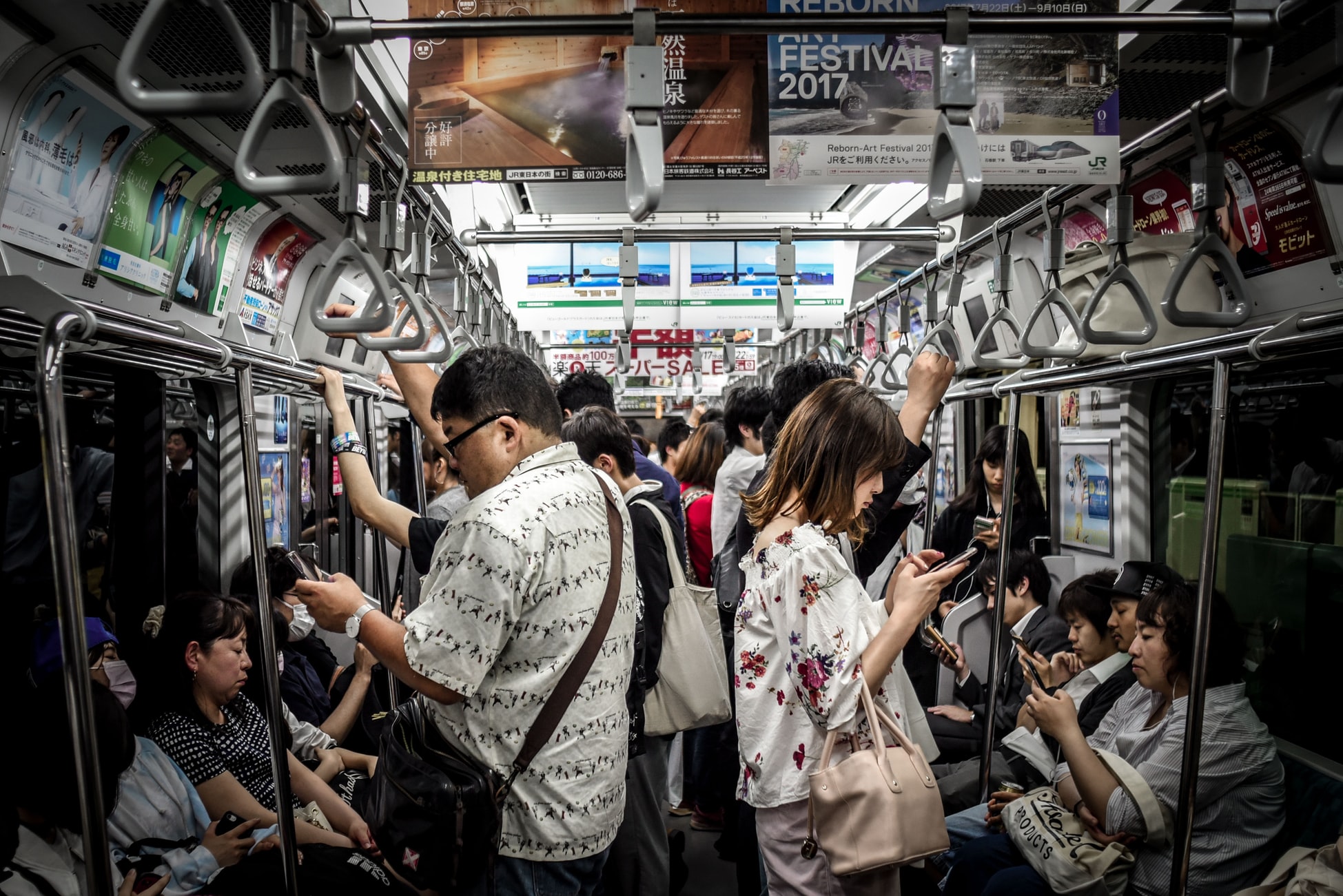 Enter Jio, and data is now being given to people at 1.5GB / Day and people feel they still need more. There has been a paradigm shift in how we are consuming mobile data.
Here's a small anecdotal gem I came across on YouTube of Mr. Gupta interviewing Mr. Ambani back in 2003. The guy had a simple vision to bring down the cost of telecommunication by 100% – simple. It took him 14 years to finally achieve it and launch it – he made it very sure, that the company delivered. "Focus on the ultimate consumer and things will follow." Although I hate the attitude with which Shekhar Gupta talks to anyone in the Walk The Talk series, but definitely worth a watch.
In February, RIL had announced $110 million of new investments in five companies related to logistics, pharma retail and data management/AI space, end-to-end voice technology and simulation services for manufacturing.
"Over the past five years, RIL has invested $1.2 billion (acquisitions less than $1 billion) to build capabilities across various business. After entering into agreements to acquire logistics services platform Grab and software firm C-Square Info Solutions, RIL, through its subsidiary Reliance Industrial Investments & Holdings (RIIHL), is acquiring three start-ups — Reveries, EasyGov, and Sankhya Sutra Labs.
While Reveries offers multilingual language support, EasyGov is in the e-governance space and Sankhya Sutra is into industrial fluid dynamics.
So, Jio first had the telecom network, and then the device and its advertising ecosystem. Now, the company is building the consumer-facing software base with the likes of Reverie and Haptik." – Media articles
Hamley's Acquisiton
Mukesh Amabani buying Hamleys should not be looked at as an acquisition of a Toys Company.
While Hamleys gives Mukesh Bhai the missing piece of his retail puzzle to give an end to end experience to the consumers, let's not forget what Hamleys can potentially do for Reliance.
Hamleys gives Reliance an unparalleled Real Estate access to all high streets of the world, globally at a throwaway price since the company was incurring losses.
The speed at which Reliance Industries is taking action in deciding on various key business parameters right from acquisition to running a store is ground breaking.
I still remember, being a resident of Kolkata, the tip of the park Street having a desserted branch of the Standard Chartered Bank which eventually closed down.
What I hear from the grapevine is, once Reliance set it's eyes on that spot, they had a store up and running within a month.
More than just the toys, it's more of a play on their retail assets.
Who knows, maybe we'll see Reliance Fresh open up in every corner of the world?
Looking beyond the Obvious
Mukesh Ambani's next big bet is not going to come from
Crude
Jio
JioFibre
Reliance Retail
Or from a host of other things you would have heard.
In the iconic AGM that concluded in 2019 where a host of measures from Saudi Aramco Deal to Reliance Retail was announced, there was something else that was a part of the announcement.
Opening of data centres throughout the country in partnership with Microsoft.
Half of Amazon's valuation comes from AWS, half of Microsoft's valuation comes from Azure.
The government has been pushing really hard for various tech companies to localise their data storage within India.
Where do you think all this data is going to be stored?
Subscribe to my newsletter here.
Debt Concerns
RIL has been heavily investing in capex for quite some time and as a prudent investor I cannot ignore the fact that the Free Cash Flows of Reliance (Cash Flow from Operations – Capex) has been negative for the past three years. This is a serious red flag in any back of the envelope simple valuation model. As a matter of fact, as early as on 16th April, Reliance has gone for another debt raise of ~ Rs. 8,500 cr.
RIL had announced a historic debt reduction program and aimed to become net debt free, it's two major deals w.r.t. Tower Sale monetization with Brookefield and core sale with Saudi Aramco has hit regulatory roadblocks.
Facebook – Value Unlocker I
People keep questioning the idea of diversification and analysts always have a shadow of doubt around it w.r.t. lack of focus and resources. This again gives a steep 'conglomerate discount' to the overall valuation of the firm but something magical has happened with the Facebook deal.
While there were tremendous concerns w.r.t. debt and future profitability of core businesses, the first level of value unlocking has come from the Facebook Deal. Facebook decided to pump in ~USD 6 Billion in Jio Platforms (Digital Arm of RIL) valuing Jio platforms at USD 66 Billion. The overall market capitalization of RIL as on 24th April is USD 118 Billion. With a debt of ~USD 33 billion on the balance sheet as on September, 2019, RIL commands an Enterprise Value of USD 151 billion.
At total sales of USD 86 billion, RIL roughly has a valuation multiple of 1.8x to Revenue at a group level.
Coming to Jio Platforms, At USD 6.7 billion of revenue, the valuation multiple of the Platforms business is at 10x a whopping 500% premium to the actual valuation multiple of the group. This is the power of value unlocking that is often under appreciated with conglomerates or companies with hidden assets lying in their balance sheets. What this basically means is that Jio Platforms is valued at 57% of the total market cap of RIL while it's Revenues are a mere 8% of the total Revenues (~USD 7 billion).
This indeed gives a breather to RIL w.r.t. off loading debt and tremendous validation to it's ambitious plans that it got on 10 years ago. While there were big concerns surrounding around the future of oil, RIL has found answer in it's new oil, Jio. To quote Mukesh bhai from the iconic AGM,
Data is the new oil
While this deal has certainly raised a lot of eyebrows w.r.t. data privacy concerns, it will be interesting to see how the deal closes. On one hand, you have a global data giant making it's second attempt in India for mass scale reach after the failed attempt of Free Basics, on the other hand, you have an Indian grown Data behemoth that has truly transformed how we consume data. Will India finally get a data protection law amidst this deal? Will we see a super-app that integrates WhatsApp, Facebook, JioMart and a host of other suites of products? We will have to wait to find out.
One thing is for sure, this deal will set the benchmark for all major tech deals in this country.
What is in it for Facebook?
As early as March 31, 2020, FB has a balance sheet size of USD 138 Bn.
On the liability side, 76% is Shareholders' Equity which is phenomenal and shouldn't be surprising considering the behemoth FB is.
On the asset side, FB sits on close to 60 Bn of Cash (Cash Equivalents + Marketable securities) i.e. ~44% of the Asset side.
It shouldn't come as a surprise that FB is desperate to get acquisitions done.
What is also interesting is they also have close to USD 19 Bn recognized as Goodwill.
Committing USD 6 Bn to the Jio Platforms deal, FB still has a war chest of USD 54 Bn to take ahead.
As early as last week, FB announced a deal of buying 'Giphy' for USD 500 Mn i.e. USD 0.5 Bn.
While FB has not necessarily engaged in unnecessary inorganic expansion and been very prudent with acquisitions, the cash may have to be put to good use.
Except for buybacks, dividends, and inorganic expansions, can we see something else?
Or will the cash sit?
Value Unlocker II – Retail Play
With the Facebook deal, RIL has just demonstrated what is the level of value unlocking it is capable of achieving. The next wave shall come once the Retail assets are unlocked. With the Facebook deal, RIL aims to achieve ambitious goals around retail w.r.t. connecting the Kirana stores into the larger value chain of things. While their existing retail assets have been performing brilliantly compared to its listed peers, we might just get to see another level of value unlocking with the retail play.
Sum of Parts
The holding structure of RIL is quite complex and the company has been taking active steps in simplifying it's corporate structure. Today the company has three core businesses –
The Oil To Chemical (O2C) business – houses the petchem, refining and energy business
Jio Platforms
Reliance Retail
While the Jio Platforms and the energy business has got a market defined Enterprise Value (PE deals and Saudi Aramco interest respectively), the Retail business is yet to receive a market defined valuation (the company has expressed interests to unlock value in the 2019 AGM).
Taking a very conservative approach and using half the Revenue multiple for D-Mart at 2.8x, the Retail business can be conservatively valued at USD 59 Bn. (Grey market premiums in the unlisted markets are much, much higher than this.)
The retail vertical presently captures the financial metrics of the organized retail play (estimated market size USD 232 Bn+).
RIL with Jiomart is also going after the unorganized retail which is a 6 times bigger opportunity (estimated market size of USD 1.2 Tn+)
This valuation exercise has been purely done from an academic standpoint and should not be construed as investment advice. Readers are requested to do their own due diligence before investing.
Some of the data used for the valuation exercise above has been sourced from an infographic and Screener.in
Read Part – II of this post here.
Fellow reader, what are your thoughts on this? Knowing that RIL is going after the next billion-dollar businesses and also seeing the debt concerns on the Balance Sheet, would you be placing your bet on this horse?
---
Confused? Hungry for more?
I have done an hour-long industry deep dive on the FMCG space followed by a detailed presentation on Britannia Industries. Find out what people are saying about that here.
---
Subscribe to my newsletter here. 
---
Follow me on Twitter here.
If you wish to get me ☕ or a 🍺 you can click here.
Get the latest post alerts directly on your WhatsApp and Telegram. Click on your preferred app name.
---
DISCLAIMER: No content on this blog should be construed to be investment advice. You should consult a qualified financial advisor prior to making any actual investment or trading decisions. All information is a point of view and is for educational and informational use only. The author accepts no liability for any interpretation of articles or comments on this blog being used for actual investments.